Eucalyptus platyphylla (Poplar Gum)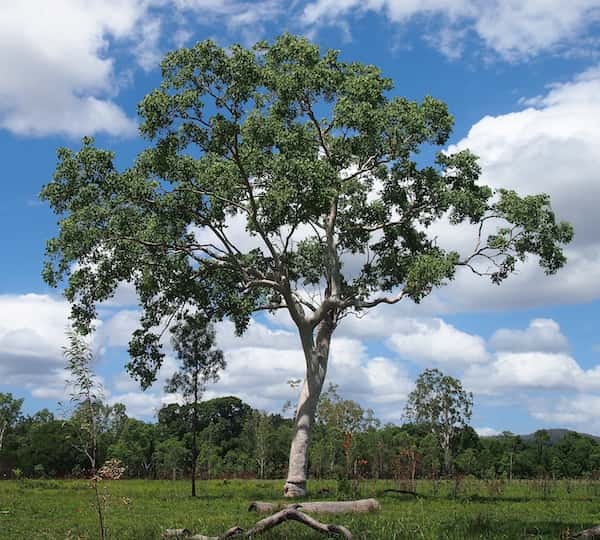 Eucalyptus platyphylla tree

Photograph by Mark Marathon. Some rights reserved. (view image details)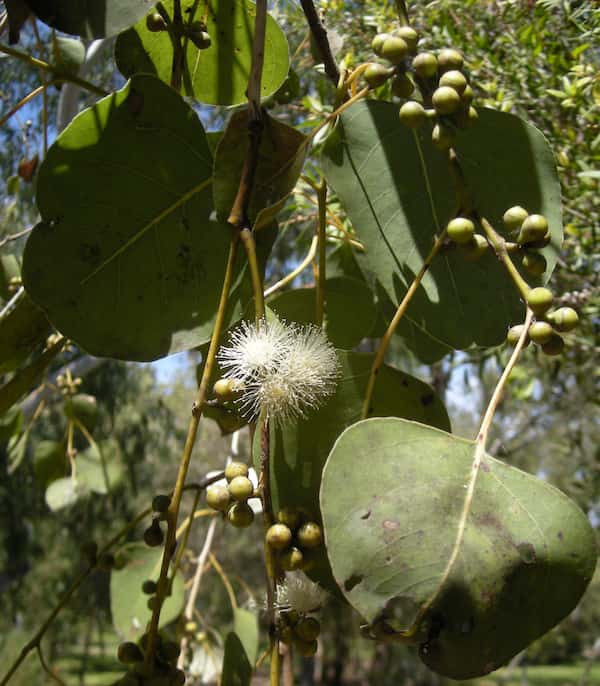 Eucalyptus platyphylla foliage and flowers

Photograph by Mark Marathon. Some rights reserved. (view image details)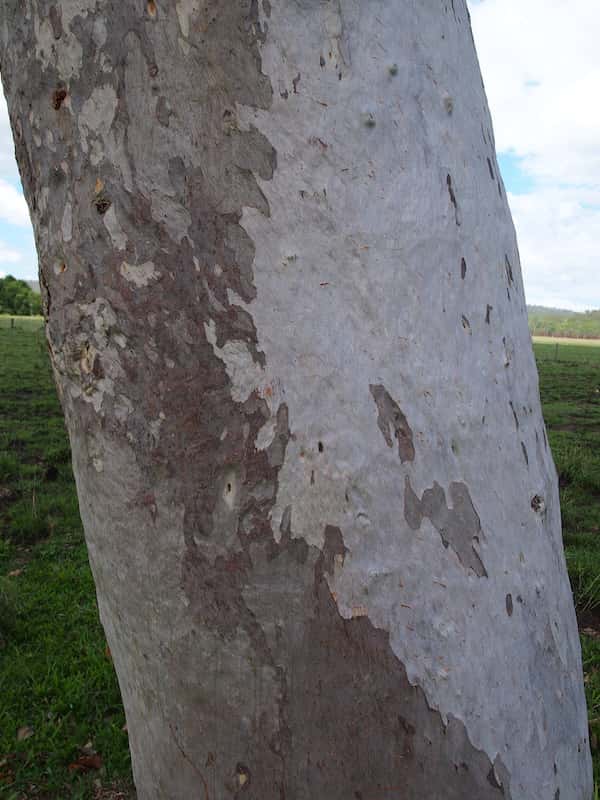 Eucalyptus platyphylla bark

Photograph by Mark Marathon. Some rights reserved. (view image details)


Credits:
Description, Habitat and Distribution information is sourced from: G.M.Chippendale (2017) Eucalyptus platyphylla. In: Flora of Australia. Australian Biological Resources Study, Department of the Environment and Energy, Canberra. https://profiles.ala.org.au/opus/foa/profile/Eucalyptus%20platyphylla Licensed under Creative Commons CC BY 4.0 license.
POPLAR GUM FACTS



Map is from The Atlas of Living Australia web site, licensed under Creative Commons Attribution 3.0 Australia License


Common Name
Poplar Gum

Description
The Poplar Gum is a tree to 20 m, deciduous. Bark white, grey or tan, often powdery. Juvenile leaves alternate, broadly lanceolate to ovate, slightly discolorous. Adult leaves alternate, orbicular, cordate or rhomboid, rarely lanceolate, rounded or apiculate, thin, lamina 7-13 cm long, 5-9 cm wide, green, concolorous; lateral veins visible, at 45° -55° ; intramarginal vein up to 2 mm from margin; petiole angular or terete, 30-40 mm long. Umbels 3-7-flowered; peduncle quadrangular, 3-7 mm long; pedicels absent or to 3 mm long. Buds ovoid; operculum hemispherical, sometimes apiculate, 3-5 mm long, 5-6 mm wide; hypanthium hemispherical to obconical, 3-5 mm long, 5-6 mm wide. Fruits hemispherical to turbinate, several-ribbed, 5-6 mm long, 7-9 mm wide; disc moderately broad, level or convex; valves 3 or 4, exserted.

Habitat
Grows mostly within 100 km of the coast on fertile flats which may be moist for long periods, and on ridges, usually in clayey soils.

Distribution
Widespread in eastern Qld, primarily from near Cape York to near Rockhampton.

Growth Characteristics
Height: 8m - 12m
Spread: 5m - 8m





Classification

| | |
| --- | --- |
| Class: | Magnoliopsida |
| Order: | Myrtales |
| Family: | Myrtaceae |
| Genus: | Eucalyptus |
| Species: | platyphylla |
| Common Name: | Poplar Gum |
Relatives in same Genus
Eucalyptus acaciiformis
Eucalyptus accedens
Eucalyptus acies
Eucalyptus albens
Eucalyptus bancroftii
Eucalyptus baxteri
Eucalyptus caleyi
Eucalyptus camaldulensis
Eucalyptus camphora
Eucalyptus cloeziana
Eucalyptus crebra
Eucalyptus crenulata
Eucalyptus curtisii
Eucalyptus dealbata
Eucalyptus dumosa
Eucalyptus eugenioides
Eucalyptus forrestiana
Eucalyptus goniocalyx
Eucalyptus grandis
Eucalyptus intertexta
Eucalyptus largiflorens
see A-Z list for more ...