Callistemon 'Harkness'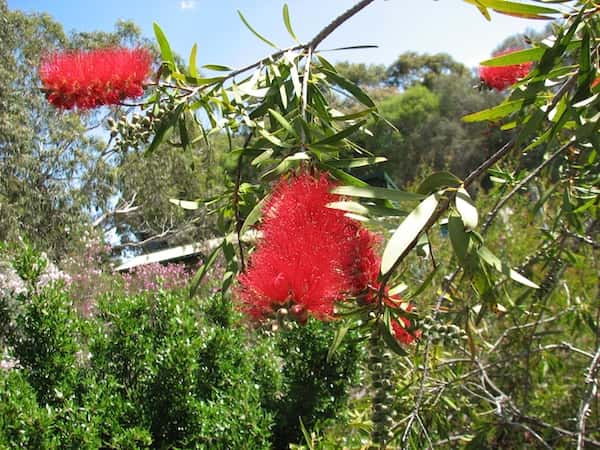 Callistemon 'Harkness' (cultivated, labelled), Peter Francis Points Arboretum, Coleraine, Victoria

Photograph by Melburnian. Some rights reserved. (view image details)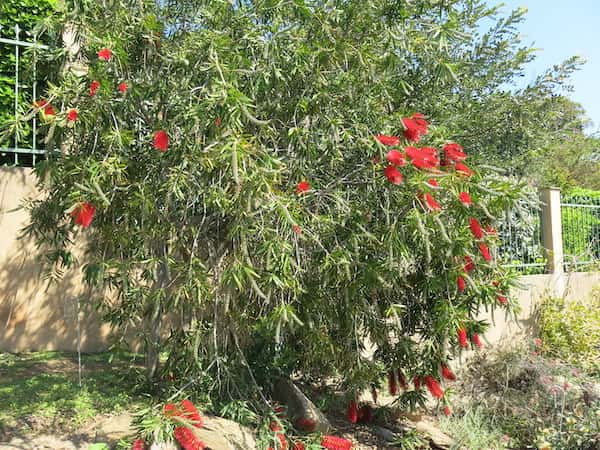 Callistemon 'Harkness' shrub

Photograph by Tangopaso. License: Public Domain. (view image details)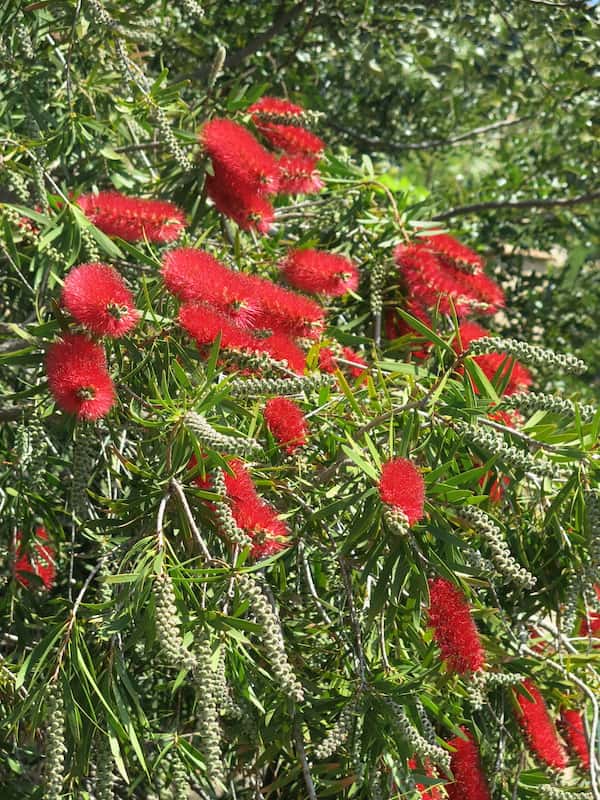 Callistemon 'Harkness' shrub

Photograph by Tangopaso. License: Public Domain. (view image details)


Growth Characteristics information is sourced from: State Flora Catalog, Government of South Australia Licensed under Creative Commons CC BY 4.0 license.
PLANT FACTS
Other Names
Callistemon 'Gawler', Callistemon 'Gawler Hybrid'.

Description
Callistemon 'Harkness' produces long dense bottlebrush flower spikes that grow up to 15 cm long, and are red in colour. The cultivar is named Mr. GLJ Harkness of Gawler, South Australia. It was accepted for registration with Australian Cultivar Registration Authority (ACRA) in May 1978.

Distribution
South Australia

Growth Characteristics
Height (m): 5 - 8
Spread (m): 3 - 6
Soil Texture: sand, loam, clay, limestone
Soil pH: acid soils, neutral soils, alkaliine soils
Frost Sensitivity: moderately sensitive
Minimum Rainfall (mm): 450
Flower Colour: red
Flower Season: spring, summer

(source: SA State Flora Catalog)

Propagation
seed,

Wildlife Interest
birds, nectar





Classification

| | |
| --- | --- |
| Class: | Magnoliopsida |
| Order: | Myrtales |
| Family: | Myrtaceae |
| Genus: | Callistemon |
| Variety: | 'Harkness' |
Relatives in same Genus
Callistemon brachyandrus
Callistemon citrinus 'Firebrand'
Callistemon citrinus 'Splendens'
Callistemon citrinus
Callistemon glaucus
Callistemon linearis
Callistemon montanus
Callistemon pachyphyllus
Callistemon pallidus
Callistemon pearsonii
Callistemon phoeniceus
Callistemon pinifolius
Callistemon pityoides
Callistemon polandii
Callistemon rugulosus
Callistemon salignus
Callistemon teretifolius
Callistemon viminalis 'Hannah Ray'
Callistemon viminalis 'Wildfire'
Callistemon viminalis
Callistemon 'Eureka'
see A-Z list for more ...