Australian Native Plants
The OzNativePlants site presents photos and information covering a wide range of Australian native plants.

There are fact sheets for each plant including description, cultivation, propagation and wildlife interest.

The site is for anyone with an interest in Australian native plants in the bush or in the garden. Many of the well-known native plants such as eucalypts, banksias, bottlebrush plants are featured, along with some you are less likely to see.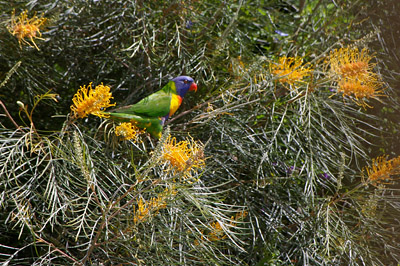 Lorikeet feeeding in Grevillea 'Honey Gem'





What's New
Australian Cycads
Australia has a large number of cycads (cycad plams). We have added to the cycad section of the site with a number of Macrozamia species.


Hakeas
The Hakea genus contains a number of beautiful Australian Native flowers suitable for cultivation, as well as many species that are not commonly grown in gardens or landscape. The site now features a number of these plants.


Grevilleas
Added some more of these great bird attracting plants.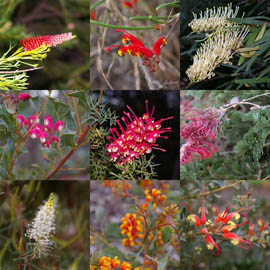 Ferns
Some rainforest ferns added to the site, including the Staghorn Fern, Elkforn Fern and Birds Nest Fern